Application Process, College, Courses, and Universities
Top Universities, high-quality lifestyle, and work opportunities make Australia one of the best destinations for higher education. Every year tens of thousands of international students from all around the world travel to this amazing country to study in its world-class institutions and gain work experience. Australia is a popular study destination among Indian students too. In fact, India is the second most significant source from which international students go to Australia. As per Australian government statistics, in December 2019, there were around 758,154 international students in Australia, out of which 15% were Indians. The country down under has over 1100 educational institutes, and collectively they offer thousands of courses. In addition to superior education, they also provide excellent international student support services. Because of this, Australian institutions consistently rank among the best in the world university rankings.
Reasons to study in Australia
Studying in Australia brings you an opportunity to pursue an outstanding education. Australian universities' research and development efforts have led to discoveries that have benefited millions worldwide. Here are some of the reasons why so many international students prefer to study in Australia.
Top study destination
Australia is one of the most preferred study destinations. Over 7,58,000 international students studied in Australia in 2019. World university ranking agencies like QS and THE consistently place Australian universities on their top universities list.
Globally recognized qualifications
Australia is one of the most preferred study destinations. Over 7,58,000 international students studied in Australia in 2019. World university ranking agencies like QS and THE consistently place Australian universities on their top universities list.
Immense research opportunities
Australian researchers and academia have contributed immensely to the world. Penicillin, Ultrasound, Black box flight recorder, and revelation of the accelerating universe are some Australian discoveries that changed the world.
Scholarships
Australian institutes award over 3,000 scholarships, grants, and bursaries to international students every year. Recently, the Australian Government has contributed over AU$300 in scholarships for international students.
Quality living and Safety
Australia is one of the safest countries. Some of its cities have the lowest crime rate in the world. Cities like Melbourne, Sydney, Brisbane, Canberra, Adelaide, Perth, and Gold Coast are considered best for International students.
Work while studying
you can work while completing your degree in Australia. The Australian Government allows international students to work for 40 hours every two weeks, and it does not discriminate between foreign and local students. In Australia, international students have the same rights as everyone else has in Australia.
Post-graduation work opportunities
Australia is a perfect place to gain international work experience for international students. Many Australian education institutions assist their international students in connecting to potential employers. If you have an Australian degree and skills, it is not difficult to find the job you want through employment hubs, job boards, and career fairs organized regularly by its states and territories.
Requirements to Study in Australia
Eligibility Criteria
To study in Australia, you need an Australian study visa whose type may vary depending on your age, type of study, or duration of your course. Most probably, you will require a student (subclass 500) visa. To obtain the study visa, you must meet the visa requirements, including receiving an offer letter from an Australian institution. The admission process may differ depending on the institution's rules and regulations. More or less, you will need the following documents to complete the process.
English Language requirement:
Proof of an English Language Test is mandatory for foreign Students almost in all Australian Institutes. Students should check carefully on the institution's website for any English Language requirements.
Academic requirements:
The academic documents required to study in Australia may vary depending on the student's education level. The following are the necessary documents to study in Australia.
Marksheet of 10+2

Marksheet of Graduation (if applicable)

Passport size photographs

Academic documents of recent qualification

College fee receipt (recommended)

Scholarship letter (if any)

Any relevant correspondence with the institution

Language Proficiency Certificate (IELTS, PTE, TOEFL)
Students can also take a foundation course to meet academic requirements.

Visa requirements
Key requirements for an Australian Study Visa are:
Proof of an electronic Confirmation of Enrolment (eCoE)

Acceptable Overseas Student Health Cover (OSHC)

Academic and Work experience documents.

Sufficient fund proof

A valid passport
Overseas Student Health Cover
OSHC is a health cover for international students. It helps you cover doctor visits, some hospital treatment, medicine, and ambulance expenditures.
How to Apply for Australian Study Visa
International Students have to apply for a study permit to study in Germany, and for getting a study permit, few visa requirements have to be fulfilled. Though Specific campuses have their own specific needs. In case a student seeks to study in Germany, basic requirements are: 
Valid passport
Four passport size photographs 
Language proficiency test either in either English or German
Payment proof of study fees
Academic Certificates
Letter of acceptance of school in Germany
payslips and employment contract (if applicable 
Bank statement with sufficient funds
Health insurance
Marriage certificate (if applicable)
Birth certificate
How to Apply Study Visa for Germany
Germany Study Visa Process
Germany is famous for its high-quality education system and well-designed infrastructure, which attracts a lot of students from all over the world every year. Students need a study permit to enter Germany for Study purposes. Always prepare your documents first before applying for a study visa to save time. Then, file your application with the help of experts to get admission to well-reputed College/University. Steps to apply for a study visa in Germany:
After receiving your acceptance letter from a German institution, prepare the documents which are mentioned above for your visa application

arrange passport size photographs as per the biometric requirements

Complete the application form, sign it, take the printout, and submit it.

Schedule your appointment for a visa interview at the German embassy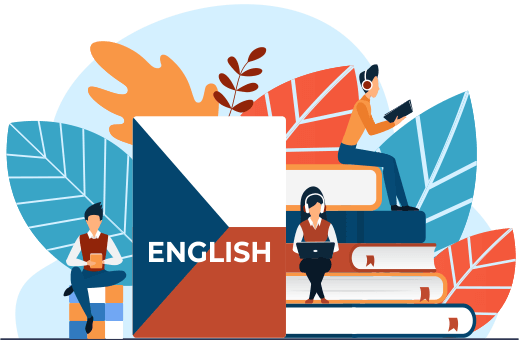 Study in Germany Without IELTS
IELTS is one of the most popular English language tests that you must take before going abroad for studies. However, you can complete your Masters in Germany without IELTS if you have good marks in your bachelor's. Several German Universities and Colleges give entry to international students based on the medium of instruction. That means if you have completed your graduation in English medium, you may get admission to a German institution without taking the IELTS Exam.
However, you must obtain an email from your German institution mentioning that they allow you to study there on an MOI basis. It is the piece of document which will be required later when you apply for your German study visa.
Pyramid has tie-ups with many German universities and colleges. We can help you in obtaining your acceptance letter without any worries. It is highly recommended that you take guidance from our German visa experts to avoid any possible rejection.
Work while Study in Germany
There are immense work opportunities in Germany. German education, professional skills, and knowledge of the German or English language significantly improve international students' chances of getting a job.
International students can also work part-time. However, as an international student, you can work 120 full days or 240 half days a year. You may be able to exceed the 120-day limit. If you got a job as a student-assistant or research assistant at your university, provided you complete the related conditions. German institutions also offer work placements that help students in getting part-time jobs.
German education institutions usually have career centers that help students in a smooth transition from higher education to employment. There is a high demand for STEM professionals in Germany, i.e., professionals from science, technology, engineering, and mathematics.